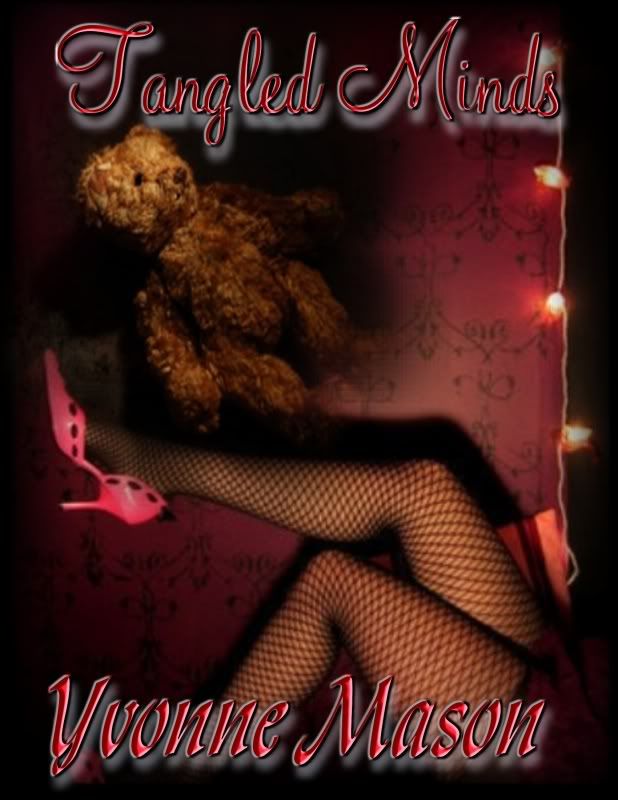 Florida Author Yvonne Mason Has Answered the Calls of Her Readers
Florida Author Yvonne Mason has listened to her readers and re-released Tangled Minds
Tangled Minds
FOR IMMEDIATE RELEASE
PRLog (Press Release) – Mar 28, 2009 – Florida Author Yvonne Mason has listened to her readers and re-released her Suspense Novel Tangled Minds. This novel follows on the heels of her bestselling True Crime Silent Scream and her block buster crime novel Brilliant Insanity.
Ms. Mason has once again proven that she is a leader in the literary world of suspense and intrigue.
Popular Author Ann B. Keller author of Briggen, and The Devils Crescent writes:
Tangled Minds is a masterpiece. In the fine tradition of John Steinbeck's Of Mice and Men, Yvonne Mason leads the reader through the twisted and tangled lives of Brianna Van Pelt and her son, Josh, thrusting us into a Pygmalion dilemma that has consumed scholars for decades. Is there such a thing as a "bad seed", an individual whose feet are placed upon a path of crime and evil almost from the beginning? If the circumstances of one's birth or the choices one makes cannot be overcome with love, patience and the rarely grasped opportunity for redemption, what chance is there for any of us?
Thwarted by her parents' tough love, seventeen-year-old, single mother, Brianna, allows herself to be drawn into a new world glittering with easy money and false promises, accepting that proposition that no good girl ever should. With her young son, Josh, in tow, she dazzles with new prosperity, fulfilling the fantasies of not only her glorified pimp, Ken Morgan, but those of a judge and a host of depraved, desperate men in their wake. Ms. Mason's familiarity with the legal system and law enforcement showed through clearly in several well orchestrated scenes, as the long arm of the law repeatedly tried to halt the ring of drugs and prostitution and Brianna and her son fled for the safety of the mountains.
Ms. Mason's understanding of mountain people was stellar. These simple folk protect their own with fierce loyalty and Brianna and Josh find shelter beneath their net of poverty, love, moonshine and madness. Here, transgressors simply disappear, never to be heard from again and the mountains hold their secrets close to their chests as nature smoothes the pothole's dark waters and envelops the hills in song and greenery. Even murder seems somehow justified in a place such as this, but the twisted and convoluted logic of its inhabitants finds no sympathetic ear in the outside world and Josh must ultimately face the consequences of his actions.
And yet, within this story, there lies hope. In Hannah and Miss Amy, we see the opposing force of love, the light of goodness that can blaze through even the meanest dark, if only one has the courage to reach for it. Fragile yet steadfast, this gentler emotion finally reaches even Brianna, a woman some would have classified beyond redemption. In love's golden glow, we find hope, hope for Brianna and Josh and perhaps even for ourselves, as well.
Tangled Minds should be required reading for every high school senior or college freshman, although its audience is clearly much wider. Life is, indeed, full of choices and consequences. An individual may be able to run fast and far, but in the end, he cannot outrun the ultimate judge - himself. True redemption begins from within. May love's tiny flame light the way as we reconcile our past, lift our face into the winds of change and set our feet once more upon the good road. An excellent read!
Ms. Mason has her roots in the south and understand the close knit attitude which is prevelent in that region. She also has a grandson who is ADHD and understands the mental and emotional attitude which goes along with this disability. Tangled Minds is dedicated to her oldest grandson who has this disablity. He is serving time in a juvenile facility for his role in making wrong decisions.
Her story is based on a true crime which happened in the early 1980's in Gainesville, Ga. One of the perpetrators was a friend of her oldest daughter. He served 10 years for his part in the brutal murder of a man who was disabled. Tangled Minds also draws on the experiences of her oldest daughter who had her first child at 16 years old and the struggles she endured because of her bad decisions.
Tangled Minds is filled with actions, reactions, and the non acceptance of the consequences of those decisions. It teaches lessons without being preachy and shows that sometimes love isn't even enough for those who chose to make those bad decisions, however, it also shows that with that love there is always hope.
Ms. Mason's Tangled Minds is available now on Lulu.com and her online bookstore at http://thebookattic.ecrater.com and will soon be available on Amazon.com
She can be reached at ysam51@yahoo.com and her website is www.myspace.com/yvonnemason
Ms. Mason is available for books signings and speaking engagements.
# # #
Yvonne Mason, Published Author Bounty Hunter and Motovational Speaker
Author of Stan's Story, A Touch of Love, Tangled Minds, Brilliant Insanity and soon to be released true crime Silent scream